Staff
Linda is the oral evaluator for our Southern team of researchers. She grew up in Kanawha County and graduated from WVIT in 1996 with her degree in Dental Hygiene. She worked in private practices for 8 years before becoming part of West Virginia University School of Dentistry's research team in December of 2004. She loves working with participants on this study. She states, "This work is so important for the future of our state to help fight dental disease in children. It has been an honor to work with so many great families over the years, we consider them our family."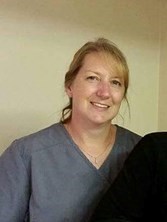 Karolyn Ruggles, CDA
Dental Assistant
Phone: (304) 293-0422
Email: kjohns37@mail.wvu.edu
Karolyn Ruggles joined the research team in September 2016. Although new to research, she is no stranger to dentistry, with 31 years of private dental practice experience. She has also organized a Dental Assisting program for the Monongalia County Board of Education along with teaching the program for 8 years. Karolyn is very happy with this career change and she understands the importance of research due to the use of research in education and her teaching experience. She looks forward to spending her remaining working years with the COHRA research team, helping to make a difference in the oral health of children.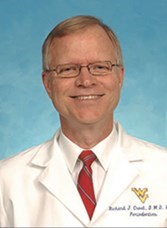 Richard J. Crout, DMD, PhD
Consultant
Dr. Crout is Professor Emeritus with the WVU School of Dentistry (SOD). A former Associate Dean for Research at the SOD, Dr. Crout has been involved with the Center for Oral Health Research in Appalachia (COHRA) since its inception.  As a former principal investigator for the grants that support COHRA, Dr. Crout continues to serve on the COHRA Executive Committee. A periodontist, he provides consultation in that realm, and in dental issues generally, for the ongoing COHRA project.