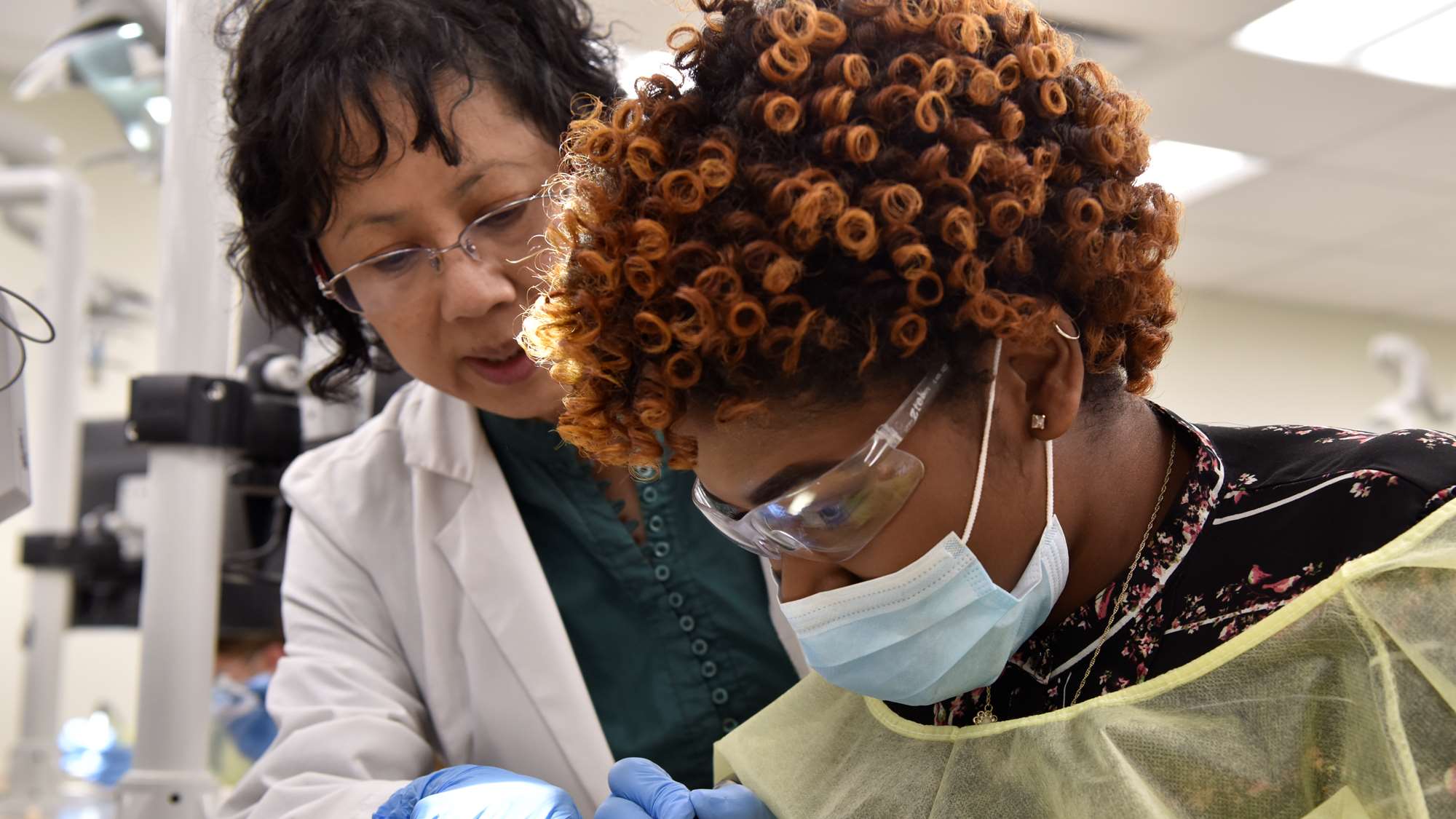 Elevating

Dynamic Learning

Students have access to our state-of-the art Center for Dental Innovation for instruction and ultimately treating patients. Both dental and dental hygiene students spend most of their time on direct patient care the final two years of the D.D.S and B.S.D.H programs.
About
Oral Health. Our Priority.
Those four words simply state our mission and vision at West Virginia University School of Dentistry. The dental school fosters an exemplary learning environment that is supported by excellence in oral healthcare education, clinical experiences and research. Ultimately, our goal is to be the dental school of choice for students, faculty, staff and patients. 
Our strategic planning is focused on those three areas. 
Education
Our academic structure is designed to transform students into clinically excellent, service-oriented practitioners. Our goals include
providing students with a strong foundational curriculum in a vibrant learning environment,
optimizing access to state-of-the-art technology and exposure to innovative techniques,
delivering service learning opportunities in public health and rural West Virginia, 
developing pipeline programs to ensure a highly qualified workforce for West Virginia,
and fostering lifelong curiosity by engaging students in scholarly activities.
Clinical
We strive to improve the oral health of West Virginians - one patient at a time. Our goals include
creating an exceptional patient experience,
offering comprehensive dental care and access to a broad range of specialists,
reducing financial barriers that keep patients from seeking care, 
expanding access to care in rural communities,
and educating on the importance of oral health and how it relates to overall wellness. 
Research
Through research we are discovering solutions that reduce oral health disparities in West Virginia. Our goals include
seeking research opportunities that align with the oral health needs of West Virginia,
collaborating with other WVU school and units to leverage existing resources and create meaningful partnerships, 
growing research engagement and scholarly activity, 
and building robust clinical and translational research infrastructure.
Visit Us
Visiting is the best way to find out what it's like to study and live here. Explore our libraries and Student Rec Center, eat lunch at the Mountainlair Student Union, shop at the bookstore, attend a class — and yes, climb a few of our famous stairs.